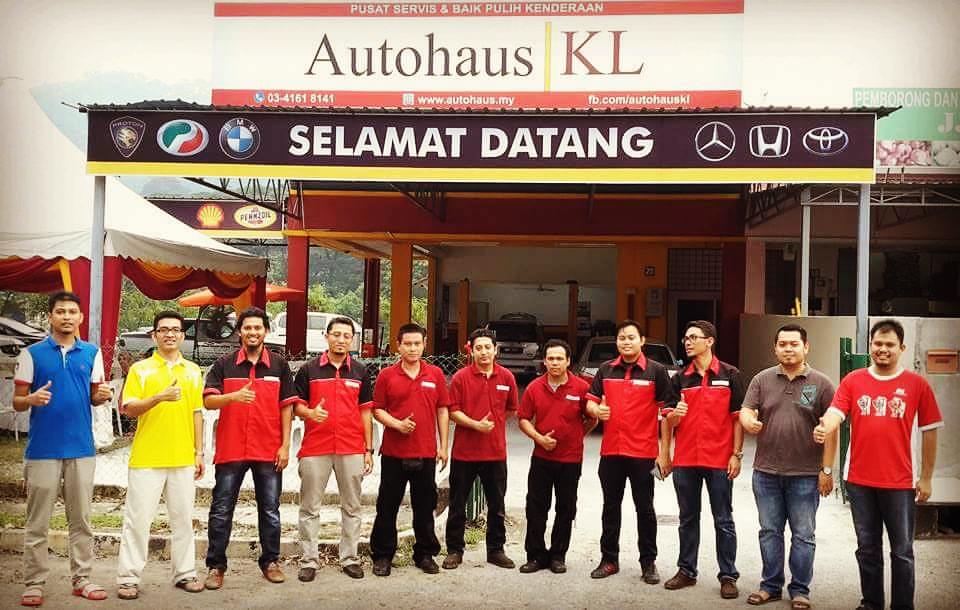 'Autohaus KL' brand was established in September 2015 as part of the automotive business venture under the company Techniker Expert Sdn Bhd. The company, formed by a group of four friends, has the vision in becoming the market leader in the automotive after sales industry. With limited funds of RM 100,000, the first branch of Autohaus KL was launched at AU3 Keramat with one bay only. The first years of the business was more towards industry exploration starting with providing normal service, then tires and later specialization in Japan and Continental car repairs.
Expansion of the business started in 2017 where Autohaus KL successfully acquired BMW Metrosport outlet at Pandan Indah which later become their second outlet. Then, they successfully secure a new location at Seri Kembangan as the third branch. This is when the management team builds-up their focus in creating a network workshop under one roof. In the mid year 2017, Autohaus KL entered in an business venture with the Garage KL Automotive to create a fourth branch specialization in Audi and Volkswagen repair. However, while the branch at Pandan Indah and Seri Kembangan prosper forward, the venture with Garage KL has been terminated and closed.

Autohaus KL believe in the 'Kaizen' philosophy where continuous improvement will lead towards business betterment. Backed with knowledge and the eagerness to succeed, Autohaus KL later opened another 4 branch at Puncak Jalil, Bangi, Wangsa Maju and Shah Alam in 2018. All success is with the help and support of closed relatives, loyal customers and friends.
In the late 2018, mark a new progressive milestone in the company's moving forwards initiatives. Autohaus KL has engaged into an partnership agreement with Petronas which later lead to the establishment of Petronas Auto Expert. Autohaus KL will hope to grow even further and establish more service center. With the continuous support of customers, hard work and passion in automotive, the company will continue to give the best service to their customers.