We take care for your vehicle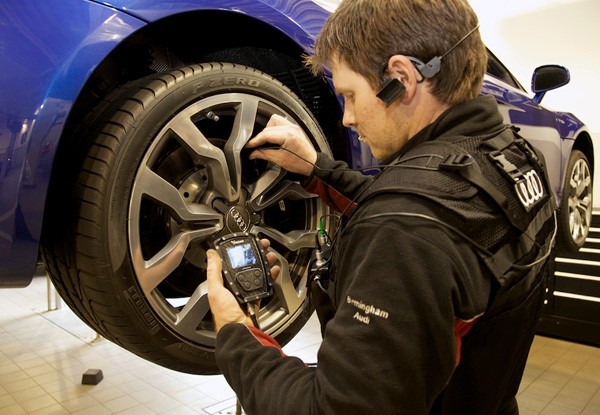 Is your vehicle running bad or stalling? Is your check engine light on? The issue could be as simple as a loose gas cap or as complex as internal engine repair. Either way, Autohaus|KL can help. Pairing up state of the art equipment with our professional certified technicians, gives us the ability to diagnose the concern and determine what repairs are needed to get you safely back on the road.
Battery Diagnostics:
 Your car battery is the heart of your vehicle. Stay in charge by bringing your car to Pep Boys for a free battery test to make sure that integral car part is healthy and running at full capacity.
Brake Inspection: Pulling, squeaking and grinding are signs that you need your brake system evaluated. Pep Boys free brake check can help determine whether or not you need a brake component replaced.