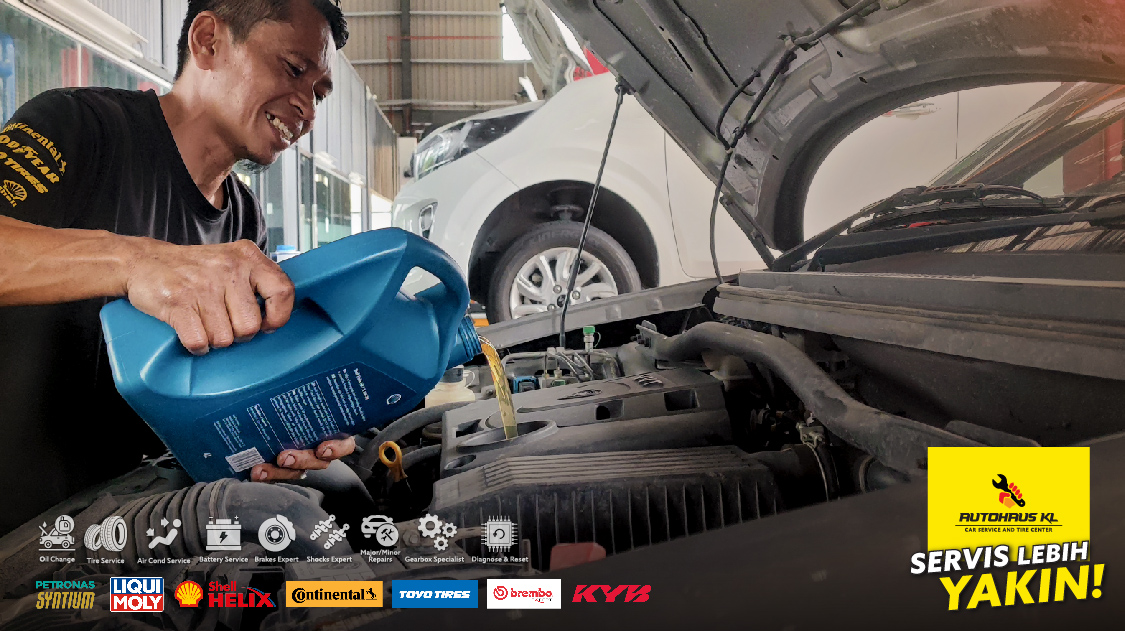 GRAB DRIVER SPECIAL PROMOTION
In collaboration between Autohaus KL and GRAB for Merdeka Bonanza 2023 Promotion, you can now get the best value-for-money for your car service and maintenance at any 15 Autohaus KL outlet in the Klang Valley. Drivers are able to get additional 5% off the promotional price with our great service & promotions at Autohaus KL. Valid until 30th September 2023.
WE DELIVER DRIVING SAFETY AND COMFORT
THIS FRESH DEALS ENDS IN:
GRAB DRIVER SPECIAL MERDEKA BONANZA PROMO
Great savings only for GRAB Drivers. Enjoy 5% more off the promotional price in conjunct of Merdeka Bonanza 2023.
ENGINE OIL SERVICES PACKAGES
FREE 30 POINT SAFETY CHECK
For optimum driving safety and comfort. Our complimentary service by our experts.
VISUAL AND ROAD TEST
1. Engine & Transmission (Visual & Performance)
2. Braking, Ride Quality, Noises.
3. Steering – Wheel Straight, Pull.
TIRES & WHEELS
4. All 4 Tires for pressures and tread.
5. Front Tire – Right and Left.
6. Back Tire – Right and Left.
UNDER HOOD
7. Drive Belts.
8. Coolant Hoses.
9. Timing Belt / Chain.
10. Brake Fluid.
11. Power Steering Fluid.
12. Transmission Fluid.
13. Transfer Case (AWD).
14. Differential(s).
15. Washer Fluid.
BRAKES SYSTEM
16. Front Brakes.
17. Rear Brakes.
18. Emergency Brakes.
ELECTRICAL CHECK
19. Wiper / Washer Operation.
20. Exterior Lights.
21. Headlight Lenses
SERVICE HISTORY
22. Oil Change (5k – 10K Km Interval)
23. Major Service (30K Km Service Interval)
24. Spark Plugs (Condition)
25. Tire Rotation (10K Km Interval)
26. Brake Fluid ( Condition check)
27. Coolant ( Condition check)
28. Cabin Filter (Condition check)
29. Transmission Service (40k Km Service Interval)
30. Timing Belt (varies)
SERVICE CENTER LOCATIONS
15 locations to serve you better with quality product range and professional mechanics.
HOW IT WORKS
Step by step procedure to complete your service with us
1
BUY VOUCHER
Get you voucher from GRAB DRIVER APP
3
SELECT SERVICE
Select your required service at service reception or ask for full checkup. Special promotions available for GRAB Drivers.
4
PAYMENT
Show the digital voucher code upon payment. Pay extra balance of service amount. Payment via Cash, Bank Transfer or Credit Card.
5
COMPLETE
Submit your good experience with us via Google location review or Facebook page review.
APPOINTMENT BOOKING
Driver can just walk in or book appointment for service via whatsapp link https://autohausgrab.wasap.my
Disclaimer: Promotional price for engine oil, transmission oil, suspension and brake products is exclusive labor charges. Service or labor charges will be depended on the type of vehicle and services that you have opted in.
VOUCHER TERMS & CONDITIONS:
More than one (1) Voucher can be used in a single transaction.

Voucher(s) redemption is limited to one vehicle per driver for each transaction.

Voucher(s) redemption is only valid for car services at any fifteen (15) Autohaus KL outlets. Grab driver/delivery-partners are to check the location of the nearest outlet before purchasing any Shop Now Pay Later vouchers.

The total voucher value or any extra amount from the transactions cannot be exchanged for cash.

Any unused balance of the voucher will not be refunded.

Voucher is valid for 180 days from the date of purchase, please refer to expiry date stated on each Voucher in Grab Driver App for accuracy.

Autohaus KL deserves the rights to change, add or delete any terms and conditions herein at any time without prior notice.